Birthday Girl
Yesterday (December 2nd) was the birthday of fellow-Saggitarian Trudy "Strudles", the partner of elder son Alun. I was honoured and flattered that they should choose to celebrate the occasion with me here in Cumbria (the sea, mountains, lakes and escape from the stress of the "south" may have had something to do with it!).

The day started with breakfast of fruit juices, fresh mango and pineapple, toasted bagels with Philadelphia cheese and smoked ham, followed by baked Arbroath smokies, mince pies and welshcakes. Thornton's may have had an influence too.

We then called in at the old market town of Broughton-in-Furness to visit the mountain equipment shop's sale before soup and tea for lunch in the nearby Bakery Café. A visit to the art and craft shop preceded a drive over the fell to Ulverston for an afternoon calling into various trinket, arty, make-up and girlie-type bauble shops before Trudy declared it was time for a pint.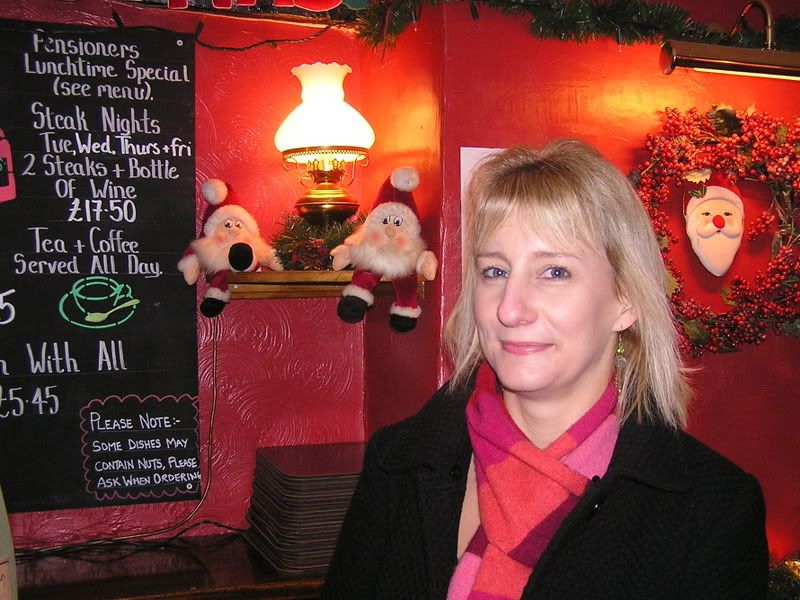 Then it was back home for an extended 40 winks all round before heading back to Ulverston where Alun has previously booked a table in the exquisite
Rustique Restaurant
.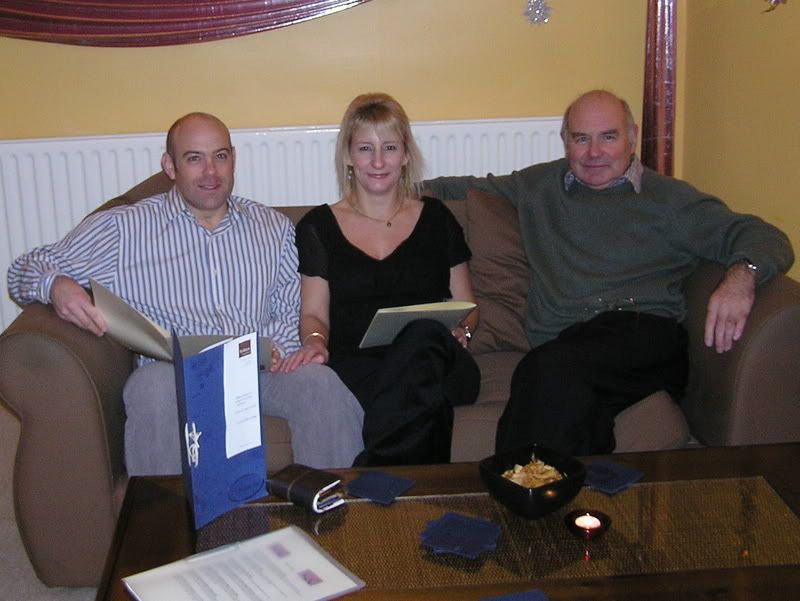 Alun, Trudy and Jim peruse the menu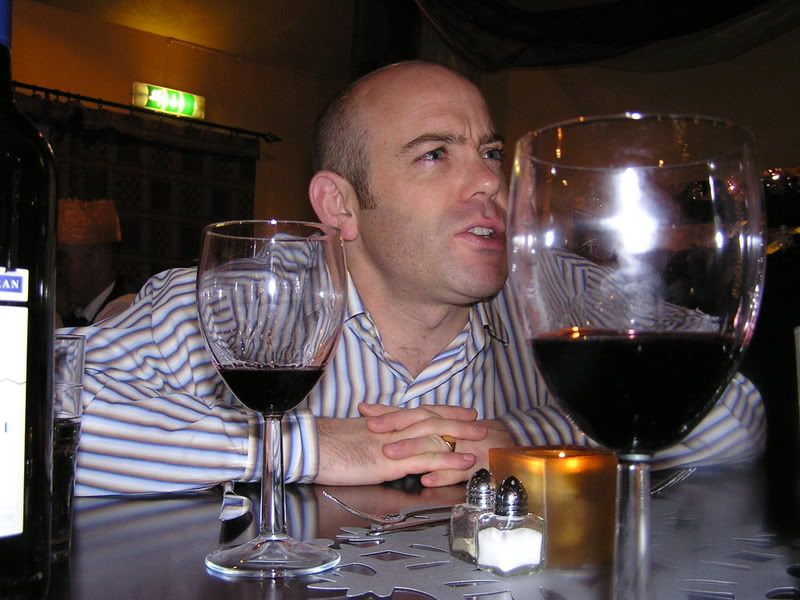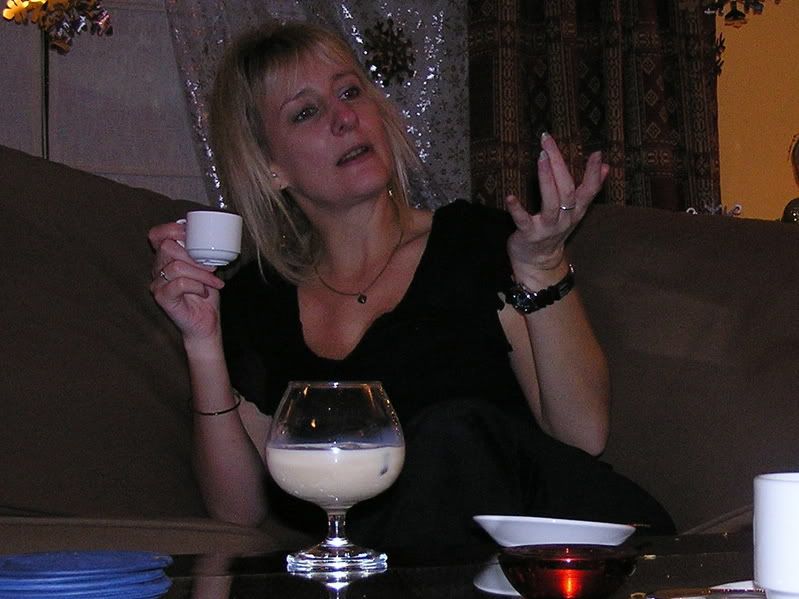 Trudy in demonstrative mood over coffee and a Baileys